Rick Adams: Currently Retired, Volunteering
I founded a successful farm to table restaurant in Bend, Oregon after years as an Executive Chef for a small Oregon seafood restaurant chain. Then after business school, I provided business consulting to physician practices, construction, food and manufacturing companies.  I can help you navigate never perfect supply chains, production schedules, operational and training systems.    
Si su lengua materna es el español, estoy listo a apoyarle.
SKILLS:  Business Finance & Accounting, Business Operations, Business Strategy & Planning, Manufacturing & Product Development, Supply Chain Management
SYSTEMS:  How to create a plan for success, How to hire & train the talent to create a winning team, Creating systems to insure operational excellence, Cost & profitability analysis 
Education: MBA, University of San Francisco - Masagung Graduate School of Management.  BA, Economics, San Francisco State University 
 Sue Anderson: Currently semi-retired and volunteering
Acquired a diverse knowledge of computer software programs and hardware over years of working directly with all phases of the ever changing technology.  
Worked as a Facilities Manager for a major computer software company.  Facilitated 13 western US offices in acquisitions, new office locations, and day to day management.  Worked with office staff in training and implementing corporate standards.  New office moves were planned out for current staff needs in data, phone's, and training facilities. Warehousing all overstock furniture was part of setting up and updating newer and remodeled facilities.
A great part of my volunteering, for the last 12 years, is spent on landscape management in a HOA with over 40 acres.  Common areas are throughout this community and are maintained by a professional Landscape company.  I have been fortunate enough to have worked with them on all our projects, plantings, and annual maintenance contracts.
Another passion of my volunteering is currently with the Deschutes Public Library.  I am working with both the Public Internet area of the library and a weekly Computer Lab to help patrons with their devices and software questions.
Last but not least, I am helping out with our local Central Oregon Branch of SCORE in an Administrative capacity.  
Bruc
e Barrett: Currently Business Consultant since 1995
Commercial Real Estate Broker with Windermere/Central Oregon RE. 15 years in business consulting focusing on strategic planning, business plans and marketing plans. CEO for manufacturing company in the advertising specialties industry with multiple manufacturing plants. Started a nonprofit college for a one year diploma program that was approved by ODE. Co-owner of my own professional training institute in Portland in the real estate, insurance and securities industries. Production engineer for Jantzen, Inc. in their Portland and Vancouver plants, Production manager for Western Trails, a manufacturer in the sporting goods industry.
BS - Business Management, Linfield College (Emphasis in operations management and finance).  MBA - Marylhurst University (Emphasis in marketing)
 Tom Counos: Currently Retired, Volunteering
Forty five years experience with small business operations employing less than ten people. All forty five years spent in the automotive service and repair industry. Responsibilities included managing day to day operations, along with marketing, human resources, and inventory control. Educated with a major in accounting, which greatly aided in achieving a profit for every year in business. Built a new location twenty five years before retirement and as a result has knowledge in dealing with banks, DPW's and contractors. Also  served for seventeen years on the local zoning board of appeals in the town where he lived and owned the business. Has been a member of Rotary since 1984 and currently is a member of the Rotary Club of Greater Bend.
BBA- Western New England University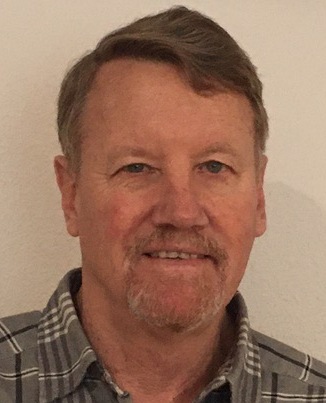 Joe Deal: I am a retired CEO and Director in the high technology industry.  Since retiring 4 years ago, I have been a SCORE Mentor assisting entrepreneurs and small company leadership in their growth and business planning.  My 30 year career spans groundbreaking consumer, creative, and business software and hardware products in startup and public companies.  My experience includes leadership and management of finance, legal, HR, product design, sourcing, product management, branding, marketing, sales management, and acquisitions.  I have strong skills in assessment, problem solving, team building, and strategic business planning.  I enjoy volunteering for SCORE and being able to give back by helping people understand and achieve their goals.
BSBA and MBA - University of Denver.  Master Class, Association of Corporate Directors
 Dick Dehlinger:  Currently mostly retired
Born into a farming/ranching family in Southern Oregon.  We specialized in hay grain, cattle, and potatoes.   Father's business developed into an extensive potato farming business that included a packing plant, irrigation, and developed/managed micro fertilizer businesses.  Graduated from Oregon State University with a degree in agriculture, and a minor specialization in potato processing. 
Part of our family farming operations consisted of 4 large acreages in the Klamath Falls, Oregon area where I marketed potatoes for our family packing plant until 1971 and for several other packing facilities until 1974 and managed two other farms in addition to the family businesses.  Then I started my own business as an independent produce broker.  I formed Trademark Inc. in 1983 and still continue as CEO of the corporation.  We expanded into onions,apples, etc., importing from S. America, S. Africa, Israel, and Mexico over the years through the early 2000s. 
Although retired now, I am still marketing and consulting on specialized sizes of yellow and red varieties of organic potatoes with a Canadian grower and packer. Additionally, I enjoy being a volunteer business mentor with SCORE, specializing in agriculture related businesses, here in Central Oregon.
 Alan Durkheimer: Currently Retired, Volunteering
I have a diverse background of experiences during my working career that I can draw from to help you achieve your success.  If I deplete them or feel you may be better suited with another mentor, I will pursue that alternative.  I will be available to you on a long term basis on any terms that might be pragmatic for you. i.e. In person, phone, email or text.  I am retired, so I have no business conflicts or interest.  Don't hesitate to find me or another SCORE Mentor volunteer so that you're well advised and not depleting your resources without a smart game plan in place.
Experience includes:  Purchased, developed and sold property in Boise Idaho. (Personal portfolio over 15 year term.)  Ski Instructor Sun Valley, Id (2006-2009)  Owned and managed Sun Valley Motors, Inc. a Jeep-Chrysler automobile dealership located in Ketchum, Idaho.  President of Coast & General Distributors Inc., 1980-85, a two hundred employee beverage distributorship, with multiple locations in Oregon.  Responsible for Coors brand introduction into state of Oregon in 1984.  Owned and operated Log Built Furniture Co. a retail furniture and accessory business in Ketchum 1976-79.
B.S. Political Science, U of Oregon
Mac Farnsworth: Currently Working and Volunteering
As a CFO, I have helped founders develop, finance and execute business plans with thoughtful analysis of products and services, markets, customer acquisition, revenue forecasts and expense budgets.  I have over 30 years experience managing emerging growth technology companies from start-up through commercialization, IPO and acquisition. In my professional career I have developed expertise in strategic planning, raising capital, bank financing, managing expenses and cash flow, mergers and acquisitions, spin-outs, human resources and legal.
In addition to my professional activities I serve as Board member and Treasurer of the Central Oregon Symphony Association.
BS - Economics, Lehigh University.  MBA - University of California, Berkeley.
John Harris: Currently Retired, Volunteering
Forty-eight years of operating a chain of retail stores in the Northwest carrying a wide variety of hardlines, clothing, food and drugs.  Performed and managed all aspects of retail, including buying, merchandising, marketing, warehousing, trucking, importing, as well as experience in human resources, executive decision-making and commercial real estate and construction.  As a retail executive, interacted with a variety of non-profit organizations, government agencies, large and small manufacturing companies and wholesale distributors.
Dennis Harvey: Work hard and play hard has been my motivation to start, build, and sell 3 small Service Businesses in the last 35 years. 
My focus is on startup Service Businesses and Small Service Businesses who want to grow and expand their markets in the Pacific Northwest.  I have worn all hats of a small business owner.  From Janitor to CEO.  I can help you with the following:
STARTUP BUSINESS - Develop a Startup check off list, Business Plan, Budgeting, Implementation.
BUILDING VALUE - Building Value in your Business, Profitability, Exit Strategies.
CUSTOMER SERVICE - How to provide Superior Customer Service, Knowing  Added Value.
EMPLOYEE RELATIONS - Company Manual, Incentives, Motivation, Team Building.
MARKETING - Networking, Target Marketing,
SALES - Cold Calls, Calling for Appointments, Power Point Presentations.
 In addition, I have a background in Real Estate Investment, Making your Business Green, Sustainable Green Building Practices and Alternative Energy Sources.  I also like to catch Tuna!
Clayton Higuchi: Currently Retired, Volunteering
Career experience includes Senior Marketing and Sales Management, Acquisitions Leader, and Manager of Manufacturing including product development and engineering responsibilities. Member of teams that developed and implemented operational efficiencies throughout the U.S. and Canada, leading to lean management initiatives globally. Served as Division Vice President and General Manager in publicly traded international corporations and one privately held corporation.  Other responsibilities included Distribution, Finance, Strategic Planning, Human Resources and Asset Maintenance.
BBA - Idaho State University
 "Wink" Jackson: Working part time, Volunteering
I have been involved in business since the tender age of 5 years old working in my parents retail western store selling, sitting in on buying meetings, going to market shows and stocking shelves.  Our family businesses included 4 stores and 3 manufacturing businesses.  Upon graduation from Oregon State University with a focus in marketing, I began my first career with May Company in corporate retail.  One of the best learning experiences that set the stage for a little risk taking later on.  In a leap of faith, I moved to Japan and became involved in the cycling industry as a professional mountain bike rider.  This led me a position with Cannondale Bicycles in their new office in Japan where I coordinated/created their worldwide race teams, did sales and marketing and some product design.
Upon returning to the US, my husband and I started Zeal Optics in Moab, Utah, in a partnership with a Japan based eyewear manufacturer.  A risky high paced road in the highly competitive eyewear space.  Our brand was authentic as our designs, to meet the needs of athletes.  A niche not served completely by the bigger dominant players in the space.  After 16 years of growing the business and weathering all the storms of the world economy and strong competitors, we were able to pass along our business to capable hands to take it to the next level of growth and success.
Bruce Kelling: Retired, Volunteering
My mentoring approach is to get to know the person as well as the business they are pursuing so I look at each mentoring relationship as that of personal development as well as business development.  To me each mentoring relationship is personal.  My satisfaction comes from the success of the people I'm mentoring.   Holistic is a good word to describe my approach to mentoring.
I bring to SCORE clients a long and varied business background.  I was the founder and served as CEO of two successful IT products and services companies.  During my career, I served as director of private companies, a public company and multiple non-profits.  I have mentored  and am currently mentoring business executives of companies in various stages of development.  I get great personal pleasure helping others succeed.
 Michael Kendall:  Currently Semi-Retired, Volunteering
I am an experienced high technology entrepreneur with skills in strategy, product management, portfolio management, sales enablement and marketing. At companies such as HP, Compaq and Lenovo I developed and executed winning strategies, created successful products, crafted successful marketing campaigns and grew new businesses. My skill areas include Competitive strategy; Market and competitive analysis; Go-to-market and sales strategy; Pricing strategy; Product lifecycle planning; Portfolio management; Business development; Messaging; and Sales enablement.
BS, Engineering – California State University, Northridge
Dave Kyle: Currently Semi-Retired, Volunteering
Experience includes a blend of manufacturing, retail and software.  Although management experience has primarily been in financial roles, it includes general manager, owner and other operational capacities in small to medium sized companies.  Counseling skills include team building and negotiation, identifying and solving operational problems, and a hands-on attitude.  
Current Community Activity:  EDCO Stable of Experts, Bend Parks and Recreation weight room volunteer.
Michigan State - Marketing.  University of Texas - Accounting with a specialty in tax
Marvin May: Currently Retired, Volunteering
VP, Pres., COO, CFO, CEO of several companies in the Forest Products Industry as well as President/CEO of a toy, plastic, and wood component manufacturer and a lift truck dealership. Companies ranged from $3 million to $150 million in sales. Turned three losing companies into profitable enterprises.
BS – Business Administration – University of Oregon.  Certified Public Accountant
 Ed Murrer: Currently retired.  Volunteering
Ed M spent 40 years as an executive in Silicon Valley.  He was instrumental in starting and building 9 separate start-ups in a wide variety of technologies from lasers to biometrics to high resolution displays, security software and solar production equipment to name a few.  He has traveled extensively in Europe and Asia and has run groups of several hundred employees.  His expertise is in marketing, business development and strategic planning.  Ed enjoys companies at the very early stages where good business decisions can make the difference between success and failure.
Ed M has 5 patents and holds BSME and MSME degrees from Purdue University.
 Tom Rattle:  Self-employed, Volunteering
I bring 40 years of experience to SCORE, primarily in the high-value business services industry.  I've worked for several large, multinational companies as well as starting two businesses from scratch, one of which I currently operate and have for the last 5 years.  I've also opened new markets for two of my employers, creating profitable, seven-figure businesses both times.
While I have touched on most aspects of running a business, my core experiences have been around sales and market development, finance and accounting aspects of running a profitable business, and developing effective, repeatable processes.  My entire career has been customer-facing in some fashion, so I bring a client service attitude to every engagement.
BS Finance, Utah State University.  MBA, University of Utah
Drew Rothengass: Working full time.  Volunteering for SCORE as a Supply Chain Subject Matter Expert.
Drew's business experience includes Operations, Sales, Logistics, and Project Management for small companies in the western U.S. and Australia.
BA in Supply Chain Management, Central Washington University
Ed Weiser: Volunteering for SCORE, Deschutes County Search And Rescue, and Deschutes National Forest
My professional career included 40 years in the Retail and Hospitality industries focusing on Boutique Consulting, operations, and IT with companies of all sizes in North America and the U.K.  I managed stores and groups of stores, led IT departments, consulted for over 50 Fortune 500 clients, integrated acquired businesses, and mentored more than 200 individuals.  Current skills include Digital Marketing, Social Media optimization, strategic planning, P&L analysis, Point of Sale and payment systems, inventory optimization, human resources, labor optimization, technology design & implementation, and RFP evaluation.
My purpose now is to help you achieve yours.
BS – Psychology, DePauw University.  MBA, Marketing - Illinois State University